Matthew Tift, Ph.D., RYT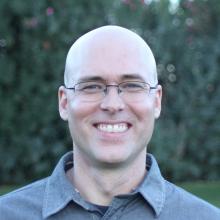 Hi, I'm Matthew (he/him)! I'm a yoga teacher and lead engineer at Lullabot, interested in practices and technologies that contribute to well-being.
I teach weekly yoga classes at Spirit of the Lake and lead meditation groups in my local prison system, community center, corporate settings, Spirit of the Lake, and elsewhere. I host two podcasts: Pretty Good Meditation and Hacking Culture, a show that explores the practices and technologies that contribute to well-being.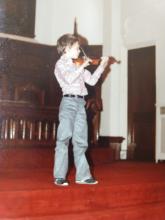 My journey began with music. I started playing violin at age 5 and spent much of my childhood playing in orchestras, singing in choirs, and performing in musicals. I have performed with choirs all around the world, and in major performance venues, such as Lincoln Center in New York. In college I majored in violin performance and minored in piano performance. After college I worked at the Minnesota Orchestra and the Madeline Island Music Camp, but soon set off for graduate school. At the University of Wisconsin-Madison I earned a MA (2001) and PhD (2007) in musicology and later taught at the University of Iowa. My master's thesis, "Grateful Dead Musicking," became a chapter in a book about the Grateful Dead. The full text of my doctoral dissertation, Musical AIDS: Music, Musicians, and the Cultural Construction of HIV/AIDS in the United States, is available here.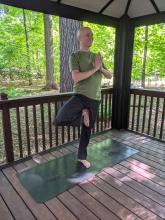 After many years of dabbling with yoga and meditation, I started a daily practice in 2012 and I have been a dedicated student of yoga ever since. Following about five years of attending yoga classes at Spirit of the Lake and meditation retreats around the world, in 2017 I was invited to help facilitate a meditation group in my local prison system. Then in 2019 I started the 200-hour yoga teacher training, in the Kripalu lineage, at Spirit of the Lake. By 2020 I was a registered yoga teacher (RYT-200) teaching yoga and meditation classes at Spirit of the Lake. In 2021 I began advanced teacher training (RYT-500) at the Kripalu Center for Yoga & Health (Stockbridge, Massachusetts), the largest yoga center in North America.
I turned my fascination with technology into a career when I learned how to build websites and write code. During an 8-year tenure at Wisconsin Public Radio, I became a strong advocate for free software, and sharing code among public media organizations, universities, and nonprofits. In 2014 I started working at Lullabot, an employee-owned, fully-distributed, human-focused, web development agency. I have been an active member of the free software community Drupal since 2010, and I regularly speak at technology conferences.
I live near Minneapolis, Minnesota on Dakota land ceded in the Treaties of 1837 and 1851. Mni Sota Makoce (Minnesota) is the homeland of the Dakota people who have lived here for thousands of years and continue to reside in this state. In addition to practicing yoga and music, I enjoy biking as much as possible and love any opportunity to play string quartets with my wife (viola) and two children (cello and violin).
This site contains my thoughts about a wide variety of subjects, such as yoga, meditation, and music. You can find many more details about me in my CV.