Matthew Tift, PhD, RYT-500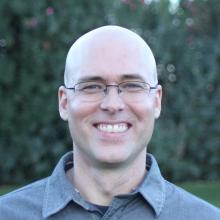 Hi, I'm Matthew (he/him)! I'm a yoga teacher at Root Access Yoga, Lead Engineer at Lullabot, and Board Chair at onelove.yoga.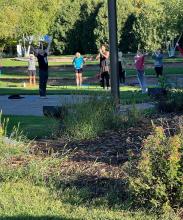 I am a RYT-500 Kripalu Yoga Teacher and a dedicated yoga practitioner since 2012. I lead yoga classes at Root Access Yoga, The Marsh, onelove.yoga, Spirit of the Lake, the University of Minnesota Landscape Arboretum, corporate settings, and elsewhere. My yoga classes are informed by ancient wisdom, scientific research, and my personal practice. Drawing on the teachings of Kripalu yoga, I provide opportunities for self-observation without judgment, whether engaging in rigorous physical postures, relaxing into restorative poses and meditation, or calming the mind with music.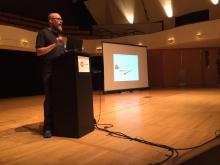 I have been building websites professionally since 1999. During an 8-year tenure at Wisconsin Public Radio, I became a strong advocate for free software, and sharing code among public media organizations, universities, and nonprofits. In 2014 I started working at Lullabot, an employee-owned, fully-distributed, human-focused, web development agency. I have been an active member of the free software community Drupal since 2010, and I regularly speak at technology conferences.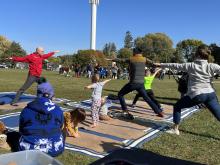 I live near Minneapolis, Minnesota on the unceded, traditional land of the Dakota Nation. In addition to practicing yoga and playing my harmonium and violin, I am an avid cyclist and I love any opportunity to play string quartets with my wife (viola) and two children (cello and violin).
You can find my full CV here.