Matthew Tift, PhD, RYT-500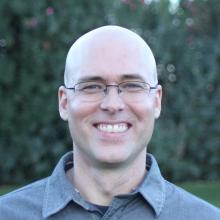 Matthew Tift is a Kripalu Yoga Teacher, independent scholar, and Board Chair at onelove.yoga, a non-profit organization that brings yoga into our schools and communities.
He received his doctorate degree in Musicology from the University of Wisconsin-Madison. He has taught at the University of Iowa and Bemidji State University. He writes about yoga, meditation, and music in our contemporary world. His current research focuses on the history of yoga in schools in the United States.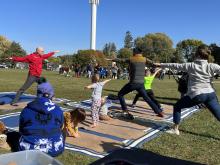 In his work as Board Chair at onelove.yoga, Matthew works with others to support the physical and mental health of K-12 students in Minnesota schools through yoga, mindfulness, and education. They empower their fellow human beings to become more healthy, mindful, and connected.
A dedicated yoga practitioner since 2012, Matthew leads yoga classes at The Marsh, onelove.yoga, the University of Minnesota Landscape Arboretum, Spirit of the Lake, and elsewhere.
He lives near Minneapolis, Minnesota on the unceded, traditional land of the Dakota Nation. In addition to practicing yoga and playing harmonium and violin, he is an avid cyclist, free software advocate, and he loves any opportunity to play string quartets with his wife (viola) and two children (cello and violin).