Matthew Tift, Ph.D., RYT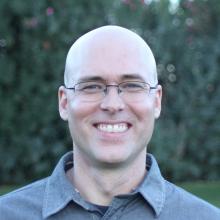 Hi, I'm Matthew! I'm a lead engineer at Lullabot and host of Hacking Culture, a podcast about the causes and conditions of Free/Libre Open Source Software (FLOSS). I'm a yoga and meditation teacher at Spirit of the Lake and host of the Pretty Good Meditation podcast.
This site contains my thoughts about the wide variety of subjects, such as Drupal, free software, yoga, meditation, live coding, music, and public media.
You can find many more details about my history in my CV, including a list of my publications and conference talks.
Longer Bio
My journey started with music. I started playing violin at age 5 and spent much of my childhood playing in orchestras, singing in choirs, and performing in musicals. In 2007, I earned a PhD in musicology from the University of Wisconsin-Madison and taught at the University of Iowa. However, I could not find a way to support my family as a musicologist and raise my children near their grandparents.
I turned my fascination with technology into a career when I learned how to build websites and write code. During an 8-year tenure at Wisconsin Public Radio, I became a strong advocate for free software — especially a content management system called Drupal — and sharing code among public media, universities, and nonprofit organizations. In 2014, I started working at Lullabot, an employee-owned, fully-distributed, human-focused, family-friendly Drupal development agency.
I have been an active member of the free software community Drupal since 2010. I have helped organize multiple Drupal core initiatives, including CMI (the Drupal 8 Configuration Management Initiative) and the Olivero initiative (the new Drupal 9 front-end theme). I maintain various modules including, NPR, PBS Media Manager, and Accelerated Mobile Pages (AMP). I've been an organizer of Twin Cities Drupal Camp since its inception in 2011. I regularly speak and keynote at Drupal conferences, including numerous DrupalCons, Twin Cities Drupal Camp, BADCamp, NYC Camp, DrupalCamp Colorado (keynote), and DrupalCamp Wisconsin (keynote). I have attended every North American DrupalCon since 2010.
I teach yoga and meditation in various settings. I attended my first yoga class at Spirit of the Lake in Excelsior, Minnesota in 2012. Simple breath awareness while moving through yoga poses brought undeniable benefits to my life, and I completed my first yoga teacher training at Spirit of the Lake. In 2017 I started facilitating meditation groups in prisons and in 2020 I started teaching yoga and meditation at Spirit of the Lake.
I live near Minneapolis, Minnesota, where I enjoy cycling, meditation, yoga, and playing string quartets with my wife (viola) and two daughters (cello and violin).