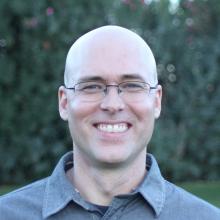 Hi, I'm Matthew! I'm a yoga teacher at Spirit of the Lake and a senior developer at Lullabot.
My search for meaning in life started with music. I spent much of my childhood playing violin and singing. In 2007, I earned a PhD in musicology from the University of Wisconsin-Madison and taught briefly at the University of Iowa. However, I could not find a way to support my family as a musicologist and raise my children near their grandparents.
I turned my fascination with technology into a career when I learned how to build websites and write code. During an 8-year tenure at Wisconsin Public Radio, I became a strong advocate for the use of free software — especially a content management system called Drupal — and sharing code among public media, universities, and nonprofit organizations. In 2014, I started working at Lullabot, a wonderful, fully-distributed, human-focused, family-friendly Drupal development agency.
More changes in my life came after I found yoga. When I attended my first yoga class at Spirit of the Lake in Excelsior, Minnesota in 2012, I knew I had discovered my yogic home. Simple breath awareness while moving through yoga poses brought undeniable benefits to my life. I completed my yoga teacher training at Spirit of the Lake and now I immerse myself in ancient wisdom texts, academic research, and all things yoga.
This site contains my thoughts about the wide variety of subjects I have encountered along my journey, such as yoga, meditation, music, Drupal, free software, live coding, and public media. Here you can also find my teaching schedule, CV, speaking schedule, and external publications.