Matthew Tift, Ph.D., RYT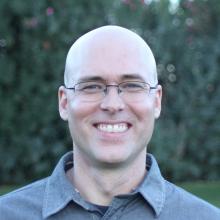 Hi, I'm Matthew (he/him)! I offer practices intended to cultivate mindfulness and wisdom. Present-moment awareness provides the foundation for mindfulness and yoga, and I encourage people to actively engage with the truth of their experiences.
My classes are informed by ancient wisdom, scientific research, and my personal practice. Drawing on the teachings of Kripalu yoga, I provide opportunities for self-observation without judgment, whether engaging in rigorous physical postures, relaxing into restorative poses and meditation, or calming the mind with music.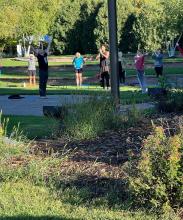 I teach yoga, meditation, and serve on the Board of Directors at onelove.yoga. I also lead yoga and meditation classes at Spirit of the Lake, the Williston Fitness Center, Minnetonka Community Education, the Minnesota Landscape Arboretum, the Minnetonka School District, corporate settings, prisons, and elsewhere. I publish a meditation podcast called Pretty Good Meditation.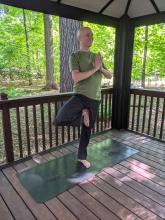 I have been a dedicated yoga practitioner since 2012. I completed my 200-hour yoga teacher training, in the Kripalu lineage, at Spirit of the Lake. I have taken advanced teacher training courses at the Kripalu Center for Yoga & Health (Stockbridge, Massachusetts), the largest yoga center in North America.
I live near Minneapolis, Minnesota on the unceded, traditional land of the Dakota Nation. In addition to practicing yoga and playing my harmonium and violin, I am an avid cyclist and I love any opportunity to play string quartets with my wife (viola) and two children (cello and violin).